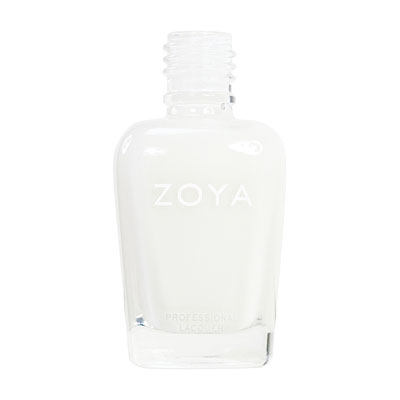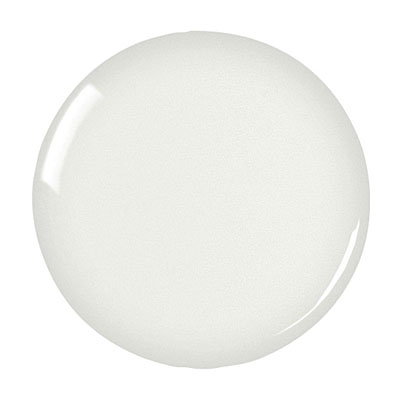 Description
Snow White by Zoya can be best described as a pure white creme that's as clean and bright as freshly-fallen snow. The perfect French Nude manicure tip shade.
Nail Polish
Color Family:
White
Finish:
Cream
Coverage:
2 - Coat Coverage
Tone:
Cool
Instructions
For Best Results
Step 1: Clean the nail plate with Remove Plus ( Remove ) nail polish remover and nail plate cleaner
Step 2: Choose and apply the right base coat: Zoya Anchor for regular healthy nails or Zoya GetEven for nails with ridges
Step 3: Apply 2 coats of your favorite Zoya Nail Polish Color
Step 4: Apply a coat of Zoya Armor Top Coat
Step 5: Drop one drop of Zoya Fast Drops to the base of your nail bed
Following these 5 steps guarantees up to 14 days of wear on natural nails.
Shade Spotlight
Shade Spotlight Join our community - Tag your photos #EverydayZoya for a chance to be featured here!
View the Gallery
Ratings & Reviews
6

Review

s

Please sign in to write a Review



dreydrey
-Oregon
Consumer Review
-Gorgeous white - mediocre formula
2018-12-07
I love this color, but like all whites, it`s nearly impossible to find a formula that settles well. Still, a pretty stark white color.
InternNails
-New Jersey
Consumer Review
-Best white ever
2017-05-18
I`m so in love with this white is so Creme so smooth i used a lot for under stamping in black my design look fabulous very bright white. The formula is amazing.
-Nice color, hate the formula
2016-01-23
I used this both as a base to make colors pop and as an accent for designs. It does not layer well and comes out patchy. Even applied in thin layers, the polish smudges after 30 minutes. It was so frustrating working with this
Lori
Location-Oregon
Consumer Review
Zoya Nail Polish | Snow WhiteVery White!
2012-08-26
I bought this white polish for creating nail art. This is the color you want if you are looking for pure white. So white you could practically use it for white-out. Perfect for french manicure tips, but I`m planning to get some sheer pink to layer it with. It is so bright, I want to tone it down.
Zoya Nail Polish | Snow Whitestark white and opaque
2012-07-16
just like picture
Polishpie
Location-Boulder, CO
Consumer Review
Zoya Nail Polish | Snow WhiteSnow white
2010-06-01
This is a super white polish. It is the perfect polish for a nice white tip on a french manicure!
Add a Review
Review Guidelines
We want to publish your review.

Please avoid inappropriate language, personal contact information, other brands, and external links.