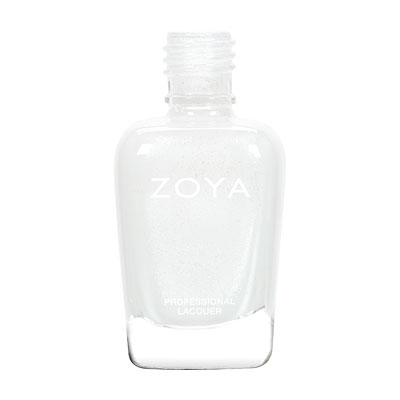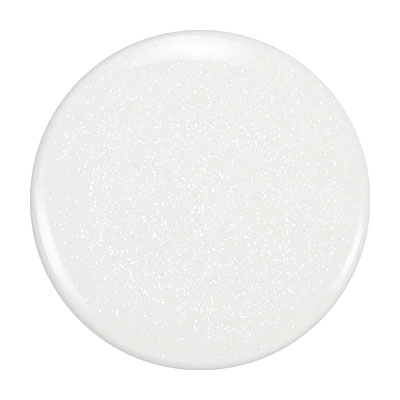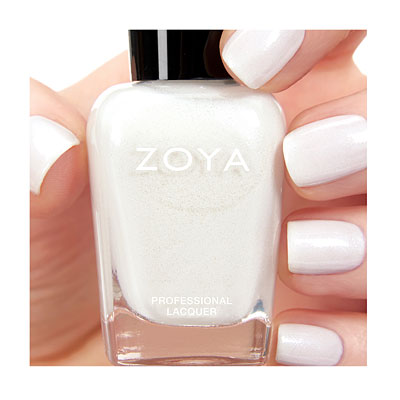 Description
Genesis by Zoya can be best described as a crystalline white with a micronized metallic pearl finish - designed to look like micro-fine diamond dust!
Nail Polish
Color Family:
White
Finish:
Metallic
Coverage:
2 - Coat Coverage
Tone:
Cool
Instructions
For Best Results
Step 1: Clean the nail plate with Remove Plus ( Remove ) nail polish remover and nail plate cleaner
Step 2: Choose and apply the right base coat: Zoya Anchor for regular healthy nails or Zoya GetEven for nails with ridges
Step 3: Apply 2 coats of your favorite Zoya Nail Polish Color
Step 4: Apply a coat of Zoya Armor Top Coat
Step 5: Drop one drop of Zoya Fast Drops to the base of your nail bed
Following these 5 steps guarantees up to 14 days of wear on natural nails.
Shade Spotlight
Shade Spotlight Join our community - Tag your photos #EverydayZoya for a chance to be featured here!
View the Gallery
Ratings & Reviews
6

Review

s

Please sign in to write a Review



YldPsyD
-Central Cal
Consumer Review
-Class is cool pearlized white
2021-05-02
Genesis is a classic cool pearlized white shade that is classy alone or as a base for nail art. Genesis looks good on fair cool skin tones due to the shimmer.
-More like transparent....
2020-12-11
The first coat is so splotchy and streaky...it really starts getting better at the 3rd coat. Really disappointed :(
lbushelle
Consumer Review
-Beautiful sparkly white nails!
2020-01-05
This is a beautiful white polish, which is easier to wear as a full mani than a stark white cream. I love the metallic shimmer in this polish. It's not blinding, but is visible and is more interesting and fun to me than a white cream. I start with a base coat, and with two coats Genesis reaches opacity. I know white polish is hard to do, but I hope Zoya will do more true white polishes in various finishes (maybe a crelly with flakies or a scattered holo?)
nplover
-US
Consumer Review
-Beautiful white shade
2019-07-04
This is a wonderful white, not boring, but sparkly. Slightly warmer than true white, it`s flattering even if you`re pale like I am. Intensity should be a 4, since there`s a bit of nail line showing with 2 coats.
-NOT OPAQUE!!
2017-12-28
I love me some Zoya, but this color was very disappointing. It`s not opaque at all, in fact, I had to do a base coat of Sally Hansen White On (another crappy white which I was trying to replace with Genesis) and then 2 coats of Genesis to get it somewhat opaque. Even with that it`s streaky and without top coat, it chips in NO time. Sorry, but this one`s a fail for me.
Laudes
-Los Angeles, CA
Consumer Review
-Best White EVER!
2015-08-19
OK, I`ve tried white polishes from almost every brand I`ve ever tried - and that`s at least 15 bottles of terrible, unusable white polishes I`ve had to give to my city`s hazardous waste program over the years!
But "Genesis" is nothing like those. The first coat is kind of sketchy & uneven, yes, but with the second coat, Genesis becomes even and perfect! Put on a coat of top coat & you have immaculate, shiny white nails. I`ve been wearing Genesis for weeks now because I always thought white would look great in the summer (& it does!). Yay!
Add a Review
Review Guidelines
We want to publish your review.

Please avoid inappropriate language, personal contact information, other brands, and external links.