X
We'll email your personal code
No Thanks
Item #
Zoya Fast Drops Drying Drops
Read Reviews(3)
Select Size
Zoya Fast Drops 0.5oz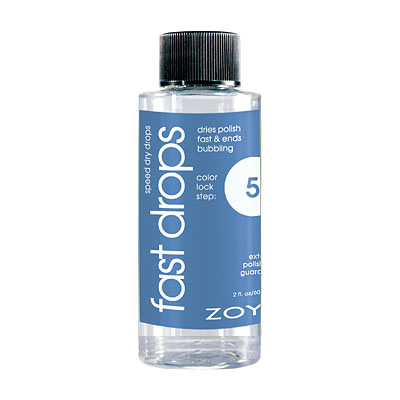 Zoya Fast Drops Pro Refill 2oz
-
-
- (1 = Sheer - 5 = Opaque)
-

Ratings & Reviews
Summary:
3 Review(s)
Question(s) & Answer(s)
10/31/2019
gmbuckal
-Wow!
I bought this on a whim because I`m really getting into polish and was tired of nicking my nails after a great polish application. I had my doubts about this product but it really works! They make my finger tips feel a tad oily but hey, my nails look great! :)
11/26/2018
Jesid13
-Works great
I do my mani`s at night but sometimes will skip because I don`t have the dry time before bed. I tried to go to sleep after using the fast drops. This was a sheer 3 coat polish that takes time to dry and I woke up with a wrinkle free manicure. I did allow some dry time after the drops but It wasn`t long. So happy with this product.
5/10/2018
bethanynoeln
-Product is Great, Bad Packaging
I love this product, it is amazing how fast it makes the polish dry without compromising the finish. However, the dropper portion in the center of the cap somehow broke apart and the product ended up leaking out completely for me. Not really sure how this happened as I only used it a few times and was gentle with it. I want to purchase more to replace it but am weary of having another issue. All in all, the product itself is fantastic.
Your Review of Zoya Fast Drops Drying Drops
Back to top