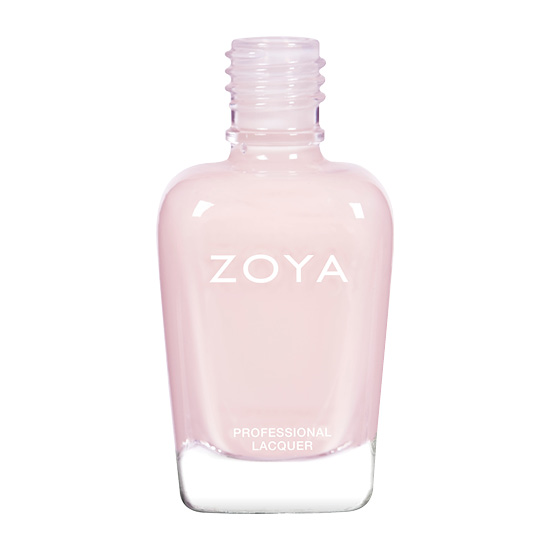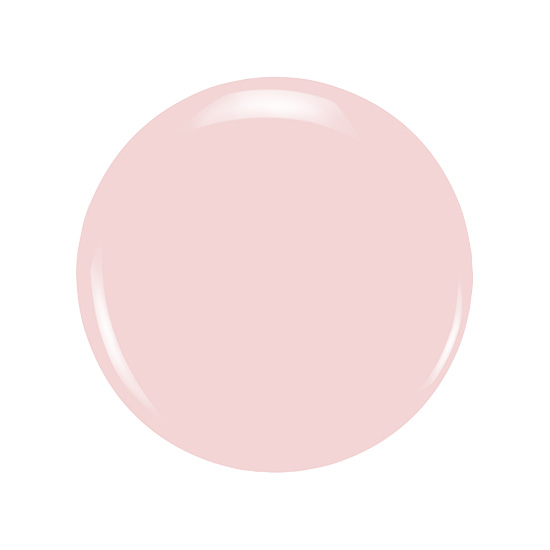 Description
Bela by Zoya can be best described as a ballet slipper pink in a sheer, milky creme finish. Wear alone for a soft, semi-sheer feminine look or use as the base for a French Nude manicure.
Nail Polish
Color Family:
Nude
Finish:
Cream
Coverage:
3 - Coat Coverage
Tone:
Cool
Instructions
For Best Results
Step 1: Clean the nail plate with Remove Plus ( Remove ) nail polish remover and nail plate cleaner
Step 2: Choose and apply the right base coat: Zoya Anchor for regular healthy nails or Zoya GetEven for nails with ridges
Step 3: Apply 2 coats of your favorite Zoya Nail Polish Color
Step 4: Apply a coat of Zoya Armor Top Coat
Step 5: Drop one drop of Zoya Fast Drops to the base of your nail bed
Following these 5 steps guarantees up to 14 days of wear on natural nails.
Shade Spotlight
Shade Spotlight Join our community - Tag your photos #EverydayZoya for a chance to be featured here!
View the Gallery
Ratings & Reviews
7

Review

s

Please sign in to write a Review



Sammy
-West Palm Beach, Florida
Salon Review
-Perfect soft Pink
2018-01-25
Zoya describes Bela perfect
Sharon
-Arkansas
Consumer Review
-I love BELA!
2017-02-28
This instantly became one of my favorites. It applies like a dream. My skin tone is fair. I used three coats to get the opacity i want. But, for a french manicure, that would not be necessary. It is a soft, sheer pink that is almost a rose pink in some lighting. It is a very clean, professional look and goes with everything. I really, really like Bela!
Sheryl
Location-NY
Consumer Review
Zoya Nail Polish | BelaMy favorite sheer pink!
2011-12-28
Ever since I first tried Bela, I have become obsessed! It is so glossy, beautiful and delicate. I think this polish looks best on me with 3 coats for my fair, cool-toned skin. The formula is great with a smooth application... This is my definite "go-to" polish-- try Bela!
Zoya Nail Polish | BelaBela the Beautiful
2011-12-16
Bela is such a pretty, delicate, feminine pink. Don`t plan on getting opacity in 1 coat though. I did 3 coats for opacity, and I probably could have done a 44th coat too. Very pretty though.
Zoya Nail Polish | BelaBest on cool toned skin
2011-04-17
Although this is a very pretty, jelly baby pink, it just didn`t flatter my fair, warm toned skin. The first coat looked like a pale reddish stain. It gets opaque with 2 heavy coats and does have a nice application.
Zoya Nail Polish | BelaGreat Natural Pink
2011-04-09
In one coat this is perfect for french manicures or to look like you have naturally perfect nails. Two coats made this a nice light pink, slightly opaque. Goes on smooth and didn`t chip.
Zoya Nail Polish | BelaBeautiful
2011-02-12
I saw this nail polish get some buzz on Facebook about it being the nailpolish of Black Swan. I didn`t have a nice light pink in my collection and ordered a spoon, and then ordered it! I love it... It`s not too baby pink to seem juvenile - it really is a nice sophisticated pink and applied nice and evenly. Opaque in 3 coats for me.
Add a Review
Review Guidelines
We want to publish your review.

Please avoid inappropriate language, personal contact information, other brands, and external links.