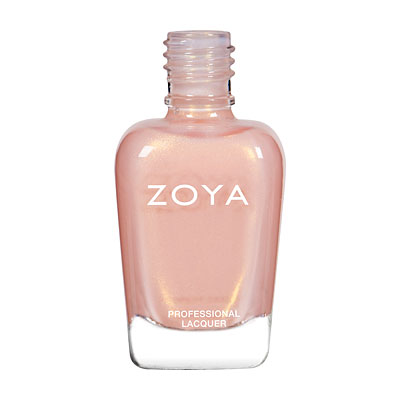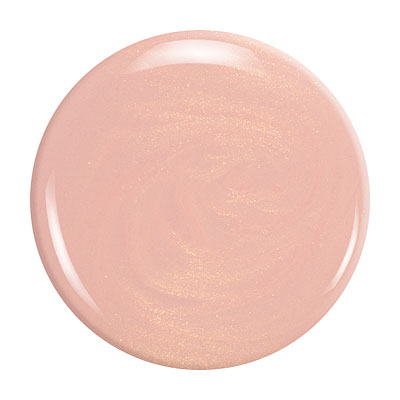 Description
Erika by Zoya can be best described as a soft, girly pale baby pink with lots of fine gold shimmer. A work appropriate soft pink with a shimmery twist.
Nail Polish
Color Family:
Pink
Finish:
Metallic
Coverage:
2 - Coat Coverage
Tone:
Warm
Instructions
For Best Results
Step 1: Clean the nail plate with Remove Plus ( Remove ) nail polish remover and nail plate cleaner
Step 2: Choose and apply the right base coat: Zoya Anchor for regular healthy nails or Zoya GetEven for nails with ridges
Step 3: Apply 2 coats of your favorite Zoya Nail Polish Color
Step 4: Apply a coat of Zoya Armor Top Coat
Step 5: Drop one drop of Zoya Fast Drops to the base of your nail bed
Following these 5 steps guarantees up to 14 days of wear on natural nails.
Shade Spotlight
Shade Spotlight Join our community - Tag your photos #EverydayZoya for a chance to be featured here!
View the Gallery
Ratings & Reviews
5

Review

s

Please sign in to write a Review



Seattlerain
-Seattle
Consumer Review
-Nice color, awful drying time
2018-07-12
I really love this color in the summer but it takes 3-4 coats to get rid of the paint lines and it literally never dries completely. Even after 8-10 hours I get press marks on my nails fom sleeping. Worst consistency I have tried so far. Luckily I dont have the same problem with my other zoya polishes. This one is definitely a miss and a big no-no.
Zoya Nail Polish | ErikaTakes 3-4 coats, but nice result!
2012-02-03
Pros:
I love this color and have already gotten compliments on it. It`s a very bright pink with a very subtle shimmer.
Cons:
It takes 3 coats before it starts to become opaque, and 4 to reach the full desired effect. That`s a lot of time spent on your nails, and in the end the polish stacks up on your nail.
I like this color a great deal, but I`m still surprised it takes so many coats.
ace
Location-california
Consumer Review
Zoya Nail Polish | Erikaperfect pink
2011-07-04
This is everything I wanted and more. Lovely, neutral, yet so perfectly gold shiny. Not too gold that it doesn`t look good on my cool toned skin. Love it!
Zoya Nail Polish | ErikaPerfect sweet pink
2011-05-22
Erika is such a beautiful, soft pink with subtle yet eye-catching gold glitter. It goes on rather sheer though, and since I prefer more opaque polishes, I end up applying 4 coats at which point it unfortunately likes to peel a bit.
Jen4
Location-Alabama
Consumer Review
Zoya Nail Polish | ErikaThe PERFECT pink!!
2011-01-25
This is the perfect pink with a gold shimmer. It is beautiful and subdued at the same time! LOVE it!
Add a Review
Review Guidelines
We want to publish your review.

Please avoid inappropriate language, personal contact information, other brands, and external links.