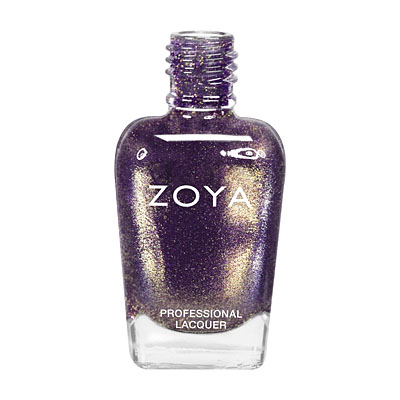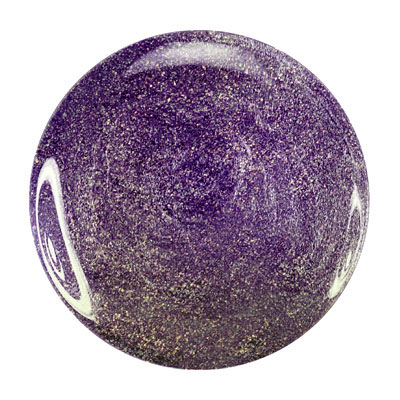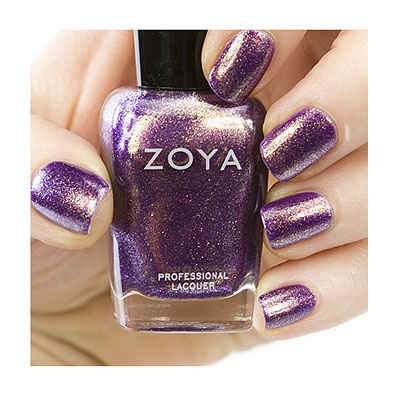 Description
Daul by Zoya can be best described as a medium red-toned purple base with heavy purple and gold iridescent metallic sparkle. The shiny gold sparkle makes this shimmering purple polish extra bright and lively.
Nail Polish
Color Family:
Purple
Finish:
Metallic
Coverage:
2 - Coat Coverage
Tone:
Cool
Instructions
For Best Results
Step 1: Clean the nail plate with Remove Plus ( Remove ) nail polish remover and nail plate cleaner
Step 2: Choose and apply the right base coat: Zoya Anchor for regular healthy nails or Zoya GetEven for nails with ridges
Step 3: Apply 2 coats of your favorite Zoya Nail Polish Color
Step 4: Apply a coat of Zoya Armor Top Coat
Step 5: Drop one drop of Zoya Fast Drops to the base of your nail bed
Following these 5 steps guarantees up to 14 days of wear on natural nails.
Shade Spotlight
Shade Spotlight Join our community - Tag your photos #EverydayZoya for a chance to be featured here!
View the Gallery
Ratings & Reviews
7

Review

s

Please sign in to write a Review



lssj1223
Location-Florida
Consumer Review
Zoya Nail Polish | DaulPretty
2012-12-27
This polish is so pretty and shimmery. I am not a big purple shades fan, but this is really nice. Goes on smooth too.
summerstormgirl
Location-Antarctica
Consumer Review
Zoya Nail Polish | DaulAnother Zoya Fave
2012-11-18
Over the past few years, Zoya has made lots of beautiful, unusual colours (such as Edyta and Ivanka, newbies it is worth your while to check back through the old collections) but Daul is right up there. So gorgeous and oddly haunting.
Zoya Nail Polish | Daulbeauteous
2012-10-11
an amazing marriage of sparkly half gold-half purple goodness. pretty on its own, or as a top coat to jazz up other colors.
Zoya Nail Polish | DaulDaul could be my most favorite!
2012-09-20
Just gorgeous. I kept staring at the shimmer. Get it!
lightsky
Location-Ohio
Consumer Review
Zoya Nail Polish | DaulBeautiful
2012-09-11
I was lucky to find a Zoya display in a salon/spa while out shopping this weekend and boy was I shocked with how pretty this polish looks in person, pictures do not do it justice! I bought 3 polishes total and could not wait to get Daul on my nails. Application was a dream, I did 2 coats and its stunning!It looks fantastic in any lighting and the sparkle is so eye catching and lovely. I am getting tons of complements on my nails.You won`t be disappoints with this color!
100rose001
Consumer Review
Zoya Nail Polish | Daulinteresting but not what i thought
2012-09-04
this color is really beautiful and interesting and will stay in my rotation, but it is definitely not what i expected. it is so jam packed with goldish sparkles that on it appears more brown/gold than purple. its pretty, don`t get me wrong, but i was hoping for a purple with sparkles, not a sparkly gold with a bit of purple.
liongirl22
Location-Spooner, WI
Consumer Review
Zoya Nail Polish | DaulFirst Time Zoya User--Impressed!
2012-09-02
Daul was my first Zoya polish. I love everything about it. The color is phenomenal, the application was smooth, and the clean up was easy. It lasted for four days before a tiny chip appeared, and total wear time was 6 days. Also, as this has tons of glitter I assumed it would be a pain to remove. I was SHOCKED that it wiped off just like any other polish sans glitter. Daul will be a repeat purchase and Zoya has found a customer for life if they keep putting out polishes this fantastic. Highly recommend!
Add a Review
Review Guidelines
We want to publish your review.

Please avoid inappropriate language, personal contact information, other brands, and external links.