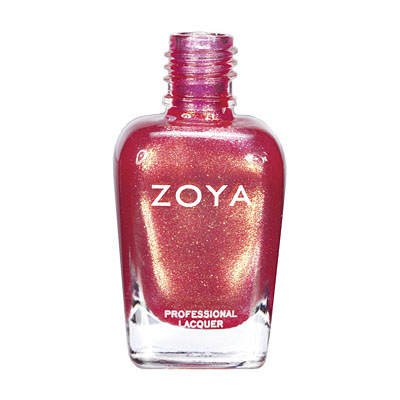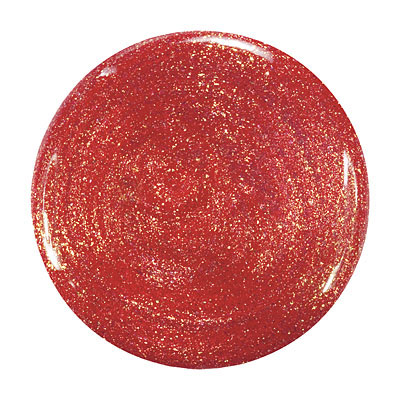 Description
Rica by Zoya can be best described as a warm light coral with pink and orange tones and heavy gold metallic sparkle. An alternative to flat corals for when you want to shine.
Nail Polish
Color Family:
Coral
Finish:
Metallic
Coverage:
2 - Coat Coverage
Tone:
Warm
Instructions
For Best Results
Step 1: Clean the nail plate with Remove Plus ( Remove ) nail polish remover and nail plate cleaner
Step 2: Choose and apply the right base coat: Zoya Anchor for regular healthy nails or Zoya GetEven for nails with ridges
Step 3: Apply 2 coats of your favorite Zoya Nail Polish Color
Step 4: Apply a coat of Zoya Armor Top Coat
Step 5: Drop one drop of Zoya Fast Drops to the base of your nail bed
Following these 5 steps guarantees up to 14 days of wear on natural nails.
Shade Spotlight
Shade Spotlight Join our community - Tag your photos #EverydayZoya for a chance to be featured here!
View the Gallery
Ratings & Reviews
12

Review

s

Please sign in to write a Review



Obsidian
Location-Texas
Consumer Review
Zoya Nail Polish | RicaHello Summer!
2012-07-14
LOVE THIS COLOR! I have been using this polish very summer for the past 2 years and it always brightens up everything I wear :-) The polish is long lasting when combined with the base coat and top coat. The polish lasts for at least 2-3 eeks before I need to touch it up. Zoya is the best nail polish I have ever used and I LOVE the fact that it is natural. Zoya nail polish is worth the money.
CET
Location-charlotte
Consumer Review
Zoya Nail Polish | RicaLove It
2012-06-28
you will not be disappointed with this one lots of shimmer and sparkling i used it on top of meadow and the color was very pretty
bigfat_baby
Location-Honolulu
Consumer Review
Zoya Nail Polish | RicaPerfect Fun Summer color!
2011-09-20
A great wear for summer, she`s amazing in the sun! The gold shimmers are quite heavy, so much that sometimes she looks orange, rather than coral (especially with my skin). She`s also great layered over another pink polish.
Lindz
Location-ct
Consumer Review
Zoya Nail Polish | RicaCute Coral
2011-07-17
I love this color. It`s a light pink/ orange color with gold undertones. It reflects pink and orange depending on the light. My only complaint, and maybe it`s just my bottle, but I found Rica to be slightly messy. After I use it, I always have gold glitter everywhere and it doesn`t apply as smoothly as the other sunshine colors.
JackieSixty
Location-New Orleans, Louisiana, USA
Consumer Review
Zoya Nail Polish | RicaPeachy Keen
2011-07-11
I didn`t know how I would feel about Rica, but after taking her out a couple times, I just adore her. In one coat Rica is a warm, shimmery orange with strong peach undertones that is slightly transparent, and in just two coats Rica becomes a dazzling, opaque orange with a lovely gold shimmer. Applying Rica is Rica is hard-wearing and long lasting, too, because I`m an artist and very hard on my manicures, but Rica still hung on nearly an entire week.
Zoya Nail Polish | RicaBeautiful
2011-06-06
I snagged this one during a promotion and I`m so thrilled I did. It`s absolutely beautiful. I love the way it looks like and orange from different angles. It`s going to be one of my staple summer colors. I used two coats but probably could have gotten away with just one. Another awesome polish to add to my collection!
Nailz
Location-Long Island, NY
Consumer Review
Zoya Nail Polish | RicaLOVE IT
2011-05-29
Rica is gorgeous! It is exactly as described--a perfect blend of pink, coral and a bit of a coppery orange. The glitter gives a warm glow, and is just the right amount--not too over the top. Covered beautifully in only 2 coats for me. Would be amazing with a tan, but it also flatters my very fair skin. Rica`s a 10!
Zoya Nail Polish | RicaMy favorite from the Sunshine collection!
2011-05-22
I instantly fell in love with Rica. She`s kind of a strawberry/tangerine depending on the light and angle with TONS of amazing gold glitter. Not chunky at all, and 2-3 coats will do. Such a fun, luscious color for summer!
elmodj2
Location-NYC
Consumer Review
Zoya Nail Polish | RicaWhat a stunning lady this one is!
2011-04-27
Rica is absolutely mouth-watering! I had no idea whatsoever I was going to fall so head over heels for her the way I have. She is just the prettiest, most feminine and fun shade of corally pink you will ever see in a polish. Absolutely perfect for summer and hence aptly named as part of the Sunshine collection. Rica has this golden overlay of sparkly glitter that is blinding in the most jaw-dropping way possible! She is basically coral pink and golden glitter (though the golden glitter appears more like a golden blanket) in one. It is absolutely gorgeous and quickly shot its way to the top of my all-time favorite Zoya polishes. I love it!!! It would be awesome if Zoya came out with more like this one.
Zoya Nail Polish | RicaBeautiful!
2011-04-25
Rica is one of my favorite Zoya polishes. The metallic glitter finish is so pretty! I love the pink in it and the how the orange sneaks up and surprises you. It applied easily and only needed 2-3 coats for full opacity. I also find that Rica looks great on almost all skin tones!
Zoya Nail Polish | RicaUtterly Gorgeous!
2011-04-20
Rica is the most gorgous spring-summer shade I`ve ever seen or worn, and that`s no exaggeration. Depending on the light and the angle, it shifts coral-peach-pink-orange-copper-gold. Absolutely stunning, especially in direct sunlight!
I does stain my nails, even when using a basecoat, but I`m willing to deal with that for the sake of this amazing shade!
simplykomplicatd
Consumer Review
Zoya Nail Polish | RicaAmazing!
2011-04-16
This color is just phenomenal. I can`t get over it. It goes on pretty opaque in 2 coats. 3 if you want to be positive the nail line doesn`t show. At one angle, it flashes more orange. Turn the other way and it flashes more pink. It`s packed with gold sparkle that flashes a myriad of colors even on a cloudy day. I`m not typically a fan of gold glitters but the only downside to this polish is you can`t stop looking at your nails throughout the day.
Add a Review
Review Guidelines
We want to publish your review.

Please avoid inappropriate language, personal contact information, other brands, and external links.