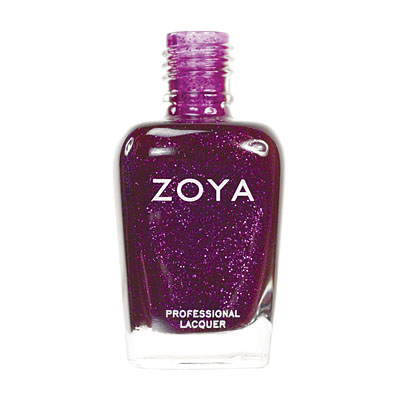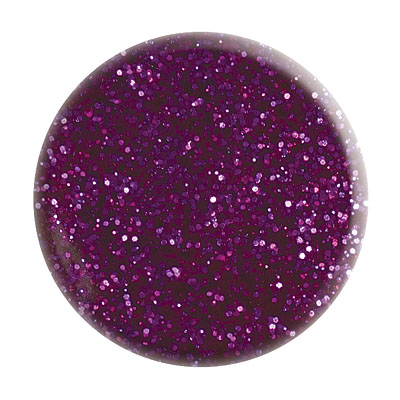 Description
Roxy by Zoya can be best described as a sheer red-toned purple base loaded with bright purple glitter. Great as an accent nail or layering over other colors to add an instant touch of glam!
Nail Polish
Color Family:
Purple
Finish:
Glitter
Coverage:
2 - Coat Coverage
Tone:
Cool
Instructions
For Best Results
Step 1: Clean the nail plate with Remove Plus ( Remove ) nail polish remover and nail plate cleaner
Step 2: Choose and apply the right base coat: Zoya Anchor for regular healthy nails or Zoya GetEven for nails with ridges
Step 3: Apply 2 coats of your favorite Zoya Nail Polish Color
Step 4: Apply a coat of Zoya Armor Top Coat
Step 5: Drop one drop of Zoya Fast Drops to the base of your nail bed
Following these 5 steps guarantees up to 14 days of wear on natural nails.
Shade Spotlight
Shade Spotlight Join our community - Tag your photos #EverydayZoya for a chance to be featured here!
View the Gallery
Ratings & Reviews
8

Review

s

Please sign in to write a Review



k.chamberlain6689
Consumer Review
Zoya Nail Polish | RoxyNot As Described
2012-07-05
This was the first Zoya polish I haven`t been totally satisfied with. Firstly, the description lists this as a sheer red-toned purple. The base is a very deep purple that looks nearly black with a thick coat. It`s an interesting color, just not what I expected from looking at the swatch. Secondly, maybe I just got an "off" bottle, but the polish applied very thick and gloppy - not the usual high quality formula I`ve come to expect from Zoya.
Zoya Nail Polish | Roxy Attention getter!
2011-07-13
Roxy is full-on glamour and glitter. Zoya makes exceptional polish and they are always offering great promos!
Zoya Nail Polish | RoxyExchange Policy Stinks!!
2011-06-01
Zoya`s return policy / customer service is horrible. This was my first purchase ($130.00) with Zoya and tried to do an exchange (not return!!) and they wouldn`t. I`ll admit it was past the 10 days, but what company has a 10 day return / exchange policy. It hardly got here within 10 days. Good Bye Zoya ... I refuse to do business to a company that treats their customer`s this way!!
VivHeartsPolish
Consumer Review
Zoya Nail Polish | RoxyMeet Me @Roxy!
2011-04-21
Hands down one of my fave Zoya colors! It`s THE perfect going out on the town color! Super opaque and great coverage with even one coat! love love love it`s intensity!
bigfatbaby
Location-HI
Consumer Review
Zoya Nail Polish | RoxyRoxy
2011-01-02
This color applies darker than I anticipated. For some reason, I thought the application would apply closer to something like Alegra (which I also have and LOVE!). I thought it would be more magenta than purple. I learned to apply a pink base, then layer Roxy on top to make it appear lighter.
Car
Location-Mantua, Ohio
Consumer Review
Zoya Nail Polish | RoxyBest ever!
2010-11-01
This is my favorite nail polish ever. I picked this as a pedicure color from a salon and wanted to buy it right then and there. Sadly the only bottle they had left was the one they used on me. Luckily I was able to order Roxy from this website and I`m so glad that I did! I apply three coats for the most intense fuschia color I can get!
DLB
Location-Minneapolis, MN
Consumer Review
Zoya Nail Polish | RoxyJust the right amount of sparkle
2010-05-26
This is a great color and it looks really pretty on my nails. What you see online is true to what you will receive. Totally recommend this color for everyone regardless of age or skin tone.
Styrch
Location-Springboro, OH
Consumer Review
Zoya Nail Polish | RoxyGet Roxy if you LOVE glitter
2010-05-14
Roxy is gorgeous magenta glitter. There's not much more to say about her. The glitter is very well packed into this polish so application is not difficult. Removal is another story, but still not bad. A must have.
Add a Review
Review Guidelines
We want to publish your review.

Please avoid inappropriate language, personal contact information, other brands, and external links.