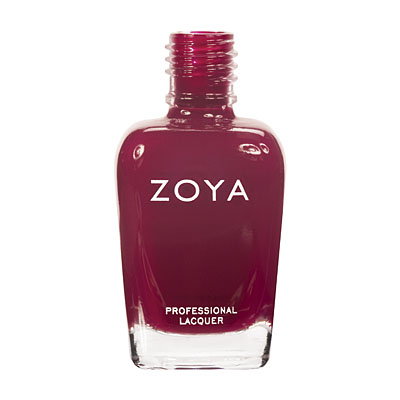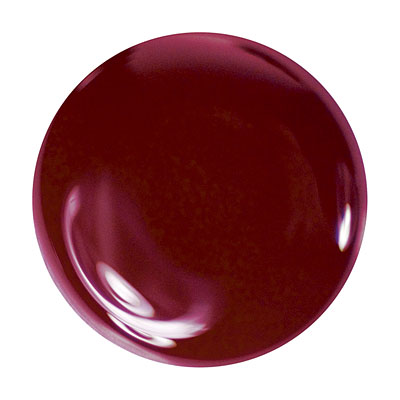 Description
Riley by Zoya can be best described as a medium raspberry red creme with purple undertones. A cool-toned chameleon shade that can look both subtle and dramatic depending on the outfit it accents.
Nail Polish
Color Family:
Red
Finish:
Cream
Coverage:
2 - Coat Coverage
Tone:
Cool
Instructions
For Best Results
Step 1: Clean the nail plate with Remove Plus ( Remove ) nail polish remover and nail plate cleaner
Step 2: Choose and apply the right base coat: Zoya Anchor for regular healthy nails or Zoya GetEven for nails with ridges
Step 3: Apply 2 coats of your favorite Zoya Nail Polish Color
Step 4: Apply a coat of Zoya Armor Top Coat
Step 5: Drop one drop of Zoya Fast Drops to the base of your nail bed
Following these 5 steps guarantees up to 14 days of wear on natural nails.
Shade Spotlight
Shade Spotlight Join our community - Tag your photos #EverydayZoya for a chance to be featured here!
View the Gallery
Ratings & Reviews
6

Review

s

Please sign in to write a Review



lmb10
-California
Consumer Review
-Beautiful All Season Berry Shade
2017-12-02
You can get 2 distinctly different looks with this shade: with a steady hand and 1 coat you have a slightly brighter berry look, while with a 2nd or 3rd coat you have a darker, burgundy-leaning shade with a bit more red than classic burgundy.
Zoya Nail Polish | Rileyfantastic color
2013-01-06
This is a fantastic warm, ox blood color. Two coats will make it true to color. One coat gives a nice dark raspberry color. It has a small hint of shimmer which is fantastic. Shiny also.
Zoya Nail Polish | Rileyperfect red
2012-12-17
this is your perfect dark classy red! great formula too.so beautiful on the nails. this should be one of your staple reds in your wardrobe.
niriasegura
Location-Texas
Consumer Review
Zoya Nail Polish | RileyMy favorite shade for fall!
2012-10-09
Gorgeous color. You can`t fully appreciate until you see it in person. It has become my favorite shade for this fall. And it lasts very long too.
irinaverakso
Location-Miami, FL
Consumer Review
Zoya Nail Polish | Rileyperfect bloody red!
2012-03-17
This color is so beautiful on fair skin! Very cool-toned bloody red. Perfect for toes!
purplepassion
Location-Torrance, CA
Consumer Review
Zoya Nail Polish | Rileyriley is so lovely!
2012-01-20
This color is so sophisticated, versatile, just beautiful. It can look vampy or classic. Just like the description says, what you wear brings out the colors in the shade. I would definitely order again when my bottle gets low!
Add a Review
Review Guidelines
We want to publish your review.

Please avoid inappropriate language, personal contact information, other brands, and external links.