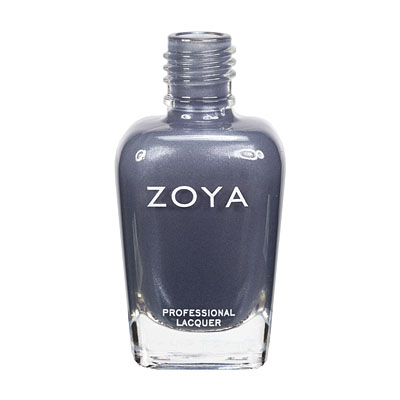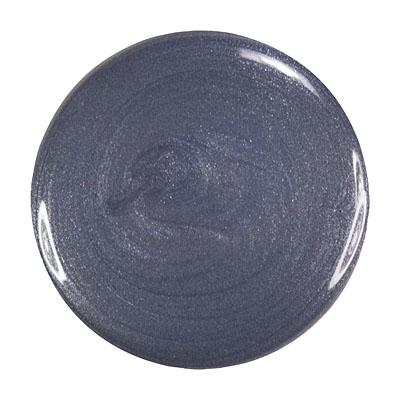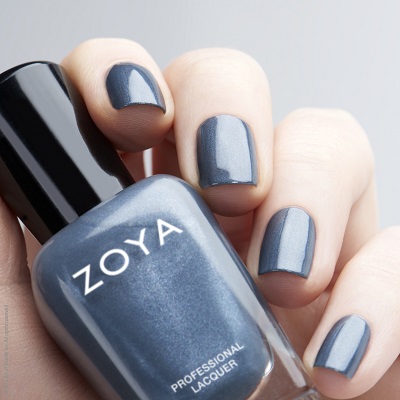 Description
Marina by Zoya can be best described as a hybrid between a blue and grey, with a dusty metallic finish. A soft denim shade that is a surprisingly wearable neutral!
Nail Polish
Color Family:
Blue
Finish:
Metallic
Coverage:
2 - Coat Coverage
Tone:
Cool
Instructions
For Best Results
Step 1: Clean the nail plate with Remove Plus ( Remove ) nail polish remover and nail plate cleaner
Step 2: Choose and apply the right base coat: Zoya Anchor for regular healthy nails or Zoya GetEven for nails with ridges
Step 3: Apply 2 coats of your favorite Zoya Nail Polish Color
Step 4: Apply a coat of Zoya Armor Top Coat
Step 5: Drop one drop of Zoya Fast Drops to the base of your nail bed
Following these 5 steps guarantees up to 14 days of wear on natural nails.
Shade Spotlight
Shade Spotlight Join our community - Tag your photos #EverydayZoya for a chance to be featured here!
View the Gallery
Ratings & Reviews
6

Review

s

Please sign in to write a Review



ABinVA
-VA
Consumer Review
-Great color, slow to dry
2018-04-29
I love this color--it`s the perfect neutral, a bit more blue/slate than represented in the picture, with just a hint of shimmer. I love it! The problem is that it takes so long to dry it`s not wearable. I usually put polish on a few hours before bedtime, but this one is still soft when I wake up in the morning. I recommend reworking the formula to be a bit more dry-able--then it will be the perfect polish!
Zoya Nail Polish | MarinaDarker and a bit more bluer than expected
2012-09-30
I like this polish a lot but it did come out much darker than it looks in the bottle. And it is definitely more blue but I don`t mind that at all. It`s a very nice polish to stamp with.
lee
Location-Mantua NJ
Consumer Review
Zoya Nail Polish | MarinaBeautiful
2012-07-03
Steely strength - reminds me of a battleship for some reason. It`s a gorgeous smoky gray with a hint of blue, like a storm cloud. It looks great with anything and denim really brings out the blue hue. It goes on great, really smooth, long lasting. A new neutral I think. Just gorgeous!
ladydiane818
Location-New Jersey
Consumer Review
Zoya Nail Polish | MarinaPretty but not my favorite
2011-12-06
I like this color, it`s a slightly shimmery battleship gray. I got a few comments on it, probably because it`s something different and looks dramatic on my short nails. It`s not as `muddy` as I would like, but I do like it and will probably wear it a few more times during the winter.
Zoya Nail Polish | Marina So pretty!
2011-11-10
I have a yellowish tint with some natural tan and I think it looks awesome with my skin tone. It matches my semi-dark denim jeans I was wearing, that`s the best way I can describe it.
Jackie
Location-New Orleans, Louisiana
Consumer Review
Zoya Nail Polish | MarinaDisappointingly Dull
2011-09-03
I love gray polishes, so I was excited to see such a lovely shade of slate gray with a bit of shimmer. However, once I applied Marina I lost much of my enthusiasm. The shimmer is much too subtle to add a "dreamy" look to the nails; even in bright sunlight the shimmer is almost completely unnoticeable. The application of Marina is fine, but not as nice as that of Kelly, which is very similar to Marina, but without the unnecessary shimmer. I`m hoping that Tao from this same collection will have more of the dreamy, mysterious quality that I was looking for in Marina.
Add a Review
Review Guidelines
We want to publish your review.

Please avoid inappropriate language, personal contact information, other brands, and external links.