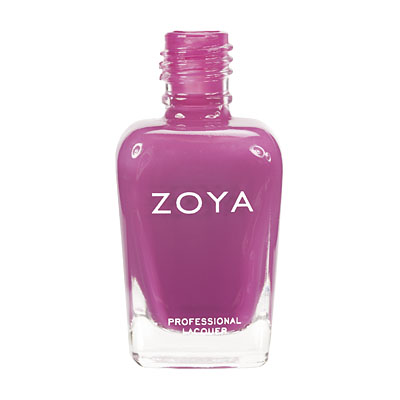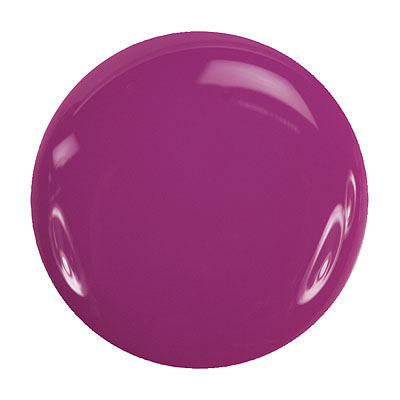 Description
Audrina by Zoya can be best described as a very bright funky mix of medium pink and purple with a milky cream finish. A summer bright in a unique shade that will really stand out.
Nail Polish
Color Family:
Pink, Purple
Finish:
Cream
Coverage:
2 - Coat Coverage
Tone:
Cool
Instructions
For Best Results
Step 1: Clean the nail plate with Remove Plus ( Remove ) nail polish remover and nail plate cleaner
Step 2: Choose and apply the right base coat: Zoya Anchor for regular healthy nails or Zoya GetEven for nails with ridges
Step 3: Apply 2 coats of your favorite Zoya Nail Polish Color
Step 4: Apply a coat of Zoya Armor Top Coat
Step 5: Drop one drop of Zoya Fast Drops to the base of your nail bed
Following these 5 steps guarantees up to 14 days of wear on natural nails.
Shade Spotlight
Shade Spotlight Join our community - Tag your photos #EverydayZoya for a chance to be featured here!
View the Gallery
Ratings & Reviews
4

Review

s

Please sign in to write a Review



Kimmer
Location-Michigan
Consumer Review
Zoya Nail Polish | AudrinaLOVE LOVE LOVE
2012-03-13
I love this color! I wear it quite often alone but I get creative as well with my mani`s. Looks great w/ black tips!
Kirstie
Location-Maryland
Consumer Review
Zoya Nail Polish | AudrinaBeautiful Creme color!
2010-08-03
I normally like sparkle to my nail polish, but this creme is such a pop of color with high shine I don`t miss the lack of sparkle at all. The color is very true to how it looks online, which is a bright magenta or neon purple. It is not purple, and it is not pink... it is right in between the two perfectly! Audrina also looks just as good on my hands as it does on my toes. I would say that this color is a MUST HAVE for any fan of Zoya polishes or fans of purple colors!
Zoya Nail Polish | AudrinaGorgeous!
2010-07-21
I put this on yesterday and I can`t stop looking at my nails! The color is absolutely juicy...that`s the only way I can think to describe it. However, it does appear slightly more pink than it does in the swatch. Love it!
HockeyMom
Location-Columbus, OH
Consumer Review
Zoya Nail Polish | AudrinaAudrina
2010-06-02
This color applied perfectly. No streaking, opaque in two coats! It`s a really nice purple too with a little bit of pink in it.
Add a Review
Review Guidelines
We want to publish your review.

Please avoid inappropriate language, personal contact information, other brands, and external links.