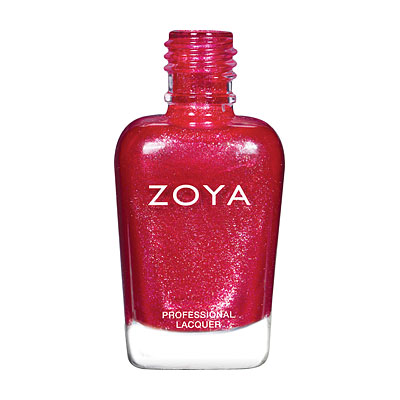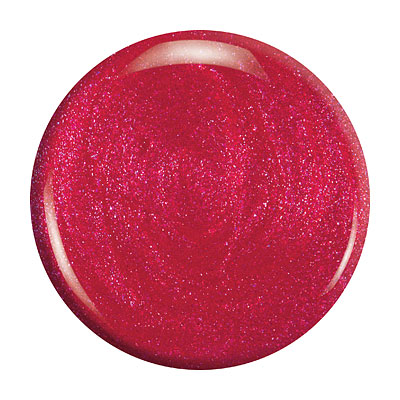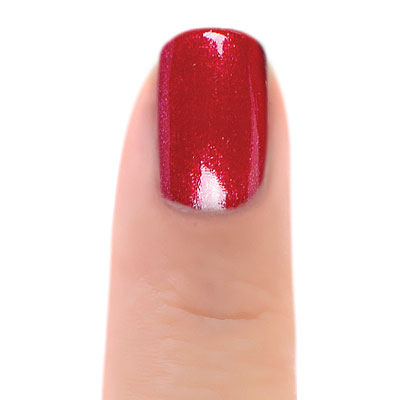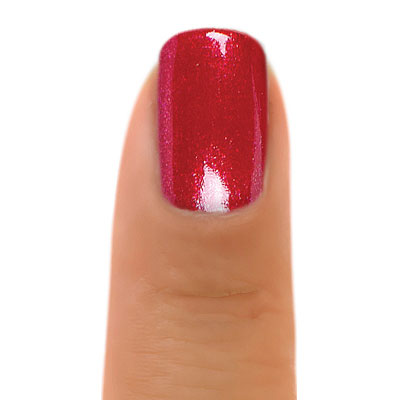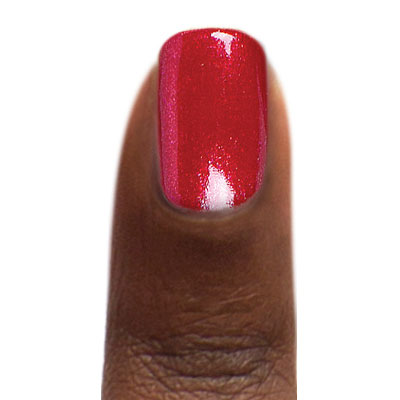 Description
Ash is a vibrant cherry with a red and gold metallic shimmer. Densely pigmented, smooth applicaton
Nail Polish
Color Family:
Red
Finish:
Metallic
Coverage:
2 - Coat Coverage
Tone:
Neutral
Instructions
For Best Results
Step 1: Clean the nail plate with Remove Plus ( Remove ) nail polish remover and nail plate cleaner
Step 2: Choose and apply the right base coat: Zoya Anchor for regular healthy nails or Zoya GetEven for nails with ridges
Step 3: Apply 2 coats of your favorite Zoya Nail Polish Color
Step 4: Apply a coat of Zoya Armor Top Coat
Step 5: Drop one drop of Zoya Fast Drops to the base of your nail bed
Following these 5 steps guarantees up to 14 days of wear on natural nails.
Shade Spotlight
Shade Spotlight Join our community - Tag your photos #EverydayZoya for a chance to be featured here!
View the Gallery
Ratings & Reviews
3

Review

s

Please sign in to write a Review



AJ
-Maryland
Consumer Review
-Not at all like the picture
2017-01-27
Ash looks nothing like the vibrant red shown. It is a DARK metallic burgundy, similar to Sarah, but darker with a bit of a plum cast. When I received it in the mail, I wondered why I ordered a polish this color when I have others like it. After seeing the picture again today, now I know. It`s a beautiful color, just not what I thought I was getting.
Silly
-Vicksburg, MS
Consumer Review
-Surprisingly Amazing!
2017-01-05
This polish is so beautiful! I was shocked that I loved it as much as I did. This is not the same formula as Merida and Alicia, it is jellyish like they are. This is an extremely bright red foily-like polish and I found this to be super opaque. I loved this so much around Christmas time but it seems to have a slight pink tone in certain lights so I am sure I will wear it again (once we are a little further from Christmas). When I painted my mom`s nails the other day 9 out of 10 nails took only one coat ( one took two cause she bumped it) I highly recommend picking this polish up!
-Doesn`t match the swatches
2016-12-14
Ash is such a disappointment. The swatches on the site and in the Zoya`s swatch book, show it more red and vibrant. However in person it looks like a dull dark pink. I don`t see any of those fiery red glitters like in the pictures. It has some microgkitters but they don`t look nearly as nice. The only way I was able to get it close to the swatches was by taking a picture with flash and it reflected some of the red. But in normal light it looks dark pink and cheap.
Add a Review
Review Guidelines
We want to publish your review.

Please avoid inappropriate language, personal contact information, other brands, and external links.