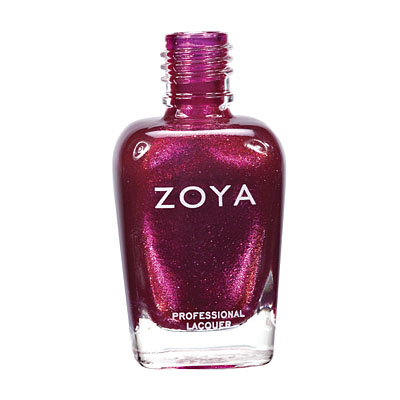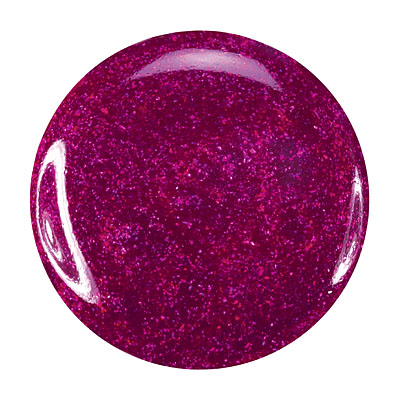 Description
Alegra by Zoya can be best described as a fuchsia pink sparkling metallic. An expensive-looking metallic shade for summer.
Nail Polish
Color Family:
Pink
Finish:
Metallic
Coverage:
2 - Coat Coverage
Tone:
Cool
Instructions
For Best Results
Step 1: Clean the nail plate with Remove Plus ( Remove ) nail polish remover and nail plate cleaner
Step 2: Choose and apply the right base coat: Zoya Anchor for regular healthy nails or Zoya GetEven for nails with ridges
Step 3: Apply 2 coats of your favorite Zoya Nail Polish Color
Step 4: Apply a coat of Zoya Armor Top Coat
Step 5: Drop one drop of Zoya Fast Drops to the base of your nail bed
Following these 5 steps guarantees up to 14 days of wear on natural nails.
Shade Spotlight
Shade Spotlight Join our community - Tag your photos #EverydayZoya for a chance to be featured here!
View the Gallery
Ratings & Reviews
7

Review

s

Please sign in to write a Review



momof4
-CA
Consumer Review
-Love Alegra!
2018-07-07
This is my favorite zoya shade that I have tried so far. The color has such depth, complexity and shimmer. I used 2 coats and it was plenty. Stunning on fingers or toes!
Park
-Colorado
Consumer Review
-Stunner
2018-05-26
I chose this gorgeous, shimmery, flirty fuschia for Valentine`s Day. This polish lasted over a week on my fingernails without a top coat! For a hot pink, it barely stained during removal. I applied two coats but could have got away with one. Dries moderately fast, too.
meganmackenzie3
-Canada
Consumer Review
-Exceeded Expectations
2017-12-15
This polish is so beautiful and difficult to capture on camera. I almost didn`t get this one because the swatches didn`t impress me, but it is STUNNING. It is incredibly glittery and beautiful in every kind of light, and reminds me of cream soda! It was also opaque for me in 2 quotes and had a very nice formula.
Josh
Location-Denver
Consumer Review
Zoya Nail Polish | Alegra-Surefire Way To Get Noticed
2012-10-17
Sexy is the only way to describe this color. Your mani/pedi will be the center of attention without a doubt. It`s perfect for a night out or in. 2 coats will be enough, but 3 makes it smolder. You`ve got to try it. Seriously.
aletamc2002
Location-CA
Consumer Review
Zoya Nail Polish | AlegraMy favorite Zoya
2012-07-04
Great opacity, sparkle and shine. Unusual without being too different. It is my go to color no matter what season.
Styrch
Location-Springboro, OH
Consumer Review
Zoya Nail Polish | AlegraIf you`re on the fence, she`s worth it.
2010-07-13
Deep fuchsia with glitter. Packed with sparkle! I didn`t originally think I would purchase this one because I have so many other pink or red glitters but I thought it might be different enough to pick up. For me it was different than anything else I own. Might need 3 coats, which is the only reason I give it a 4 out of 5.
Furbert
Location-USA
Consumer Review
Zoya Nail Polish | Alegrasuper pretty!
2010-07-10
I just put this on my toes. It was too much fuschia & sparkle for my fingers (too dazzling) and now I can`t stop looking at my feet! Love it.
Add a Review
Review Guidelines
We want to publish your review.

Please avoid inappropriate language, personal contact information, other brands, and external links.