Page top
Skip top navigation
Professional Accounts
Licensed salon & spa professionals can set up a Professional Account which entitles them to professional only pricing, professional only promotions and additional educational and marketing resources available to our salon & spa customers.
If you already have a Professional Account with us, please sign in below with your email and password in the "Sign In to My Professional Account" section.
To create a Salon - Spa Professional Account, please enter your email and a valid Cosmetology License in the section called "Create a Professional Account" below and click the "Create Account" button. You will then be asked for additional information.
Sign In to Your Professional Account
Create a Professional Account
Welcome!
Please Choose One:
Or
Back to top
feedback
tell us what you think!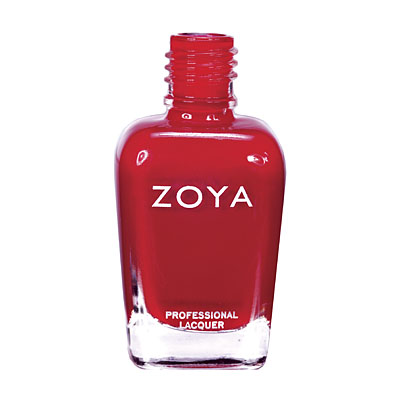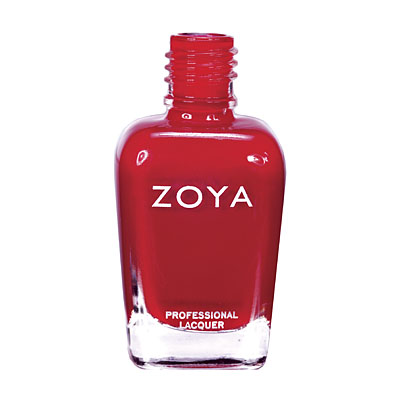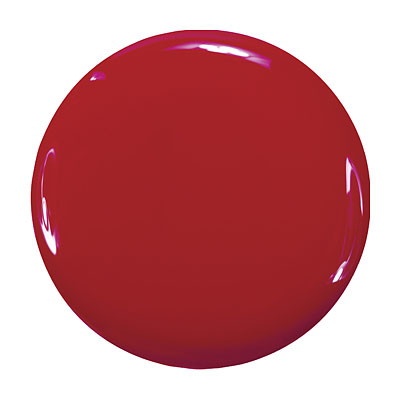 Sooki by Zoya can be best described as a bright, clean, crisp cool cherry red cream with a subtle jelly finish.  For an irresistible, attention-grabbing red nail.
Color Family - Red
Finish - Cream
Intensity - 5 (1 = Sheer - 5 = Opaque)
Tone - Cool

For Best Results
Step 1: Clean the nail plate with Remove Plus ( Remove ) nail polish remover and nail plate cleaner
Step 2: Choose and apply the right base coat: Zoya Anchor for regular healthy nails or Zoya GetEven for nails with ridges
Step 3: Apply 2 coats of your favorite Zoya Nail Polish Color
Step 4: Apply a coat of Zoya Armor Top Coat
Step 5: Drop one drop of Zoya Fast Drops to the base of your nail bed
Following these 5 steps guarantees up to 14 days of wear on natural nails.
Shade Spotlight
Shade Spotlight Join our community - Tag your photos #EverydayZoya for a chance to be featured here!
View the Gallery
Ratings & Reviews
Summary:
14 Review(s)
Question(s) & Answer(s)
7/24/2016
camillelee
-Wow!
This is the perfect red for absolutely anyone. ONE coat! My search is over.
11/7/2012
Melby
Location-NY
Zoya Nail Polish | SookiSo beautiful!
This is the first creme from Zoya that I have tried (I love their shimmers) and it is fantastic. Amazing coverage, and the color is just stunning. Goes on like a charm, and dries beautifully. I`m in love.
4/30/2012
ivyadrena
Location-Central Florida
Zoya Nail Polish | SookiGorgeous!
I haven`t worn normal red polish in at least a year, but just couldn`t help myself when I saw Sookie! It`s such a lovely red that compliments my pale, yellow-tinted cream complexion (so weird to type that!).
My favorite part? You can get opacity in 1-2 coats! Application and consistency of the polish are nice and smooth.
8/12/2011
Greek Mama
Location-Lakewood, OH
Zoya Nail Polish | SookiGorgeous Bright Red!
Love Sooki!! Red is my all time favorite color. Such a beautiful shade of red! Bright but not overbearing. Get loads of complements when I wear this shade.
8/11/2011
Jen
Location-PA
Zoya Nail Polish | SookiMy New Go-To
I`ve never been a big fan of red polishes on me but I bought this for the sole novelty of owning the "Sookie" namesake. Turns out, it is the most gorgeous blood yet summery red. You only need one coat for full opacity. I thought it took a little longer than other Zoyas to dry but nothing the quick dry drops couldn`t fix.
7/17/2011
sonialena
Location-South Pasadena, California
Zoya Nail Polish | SookiA Great Classic Red
This is a very nice red that`s clean and bright without being too orange. I have caramel-colored skin and am very happy with how this shade of red looks with my skin tone.
7/4/2011
ace
Location-california
Zoya Nail Polish | Sookiperfect blood red
absolutely perfect blood red. very good coverage. stays on. no complaints!
7/1/2011
Paige
Location-Wisconsin
Zoya Nail Polish | SookiBloody Awesome!
This is a really beautiful, bold red for summer! Looks great on toenails. Only complaint is that when I removed the polish it stained my nails and fingertips for about a day. Use a basecoat!
6/30/2011
Polished and HAWT!
Location-Gainesville, FL
Zoya Nail Polish | SookiRed hot!
I L-O-V-E Miss Sooki! This red is the BEST red I`ve ever had on my nails. Looks great with my fair skin tone and is very opaque. Only down fall - even with remove and a base coat it leaves a reddish residue on cuticles and on skin around your nail. But, TOTALLY WORTH IT!
6/7/2011
VivifromtheOGM
Zoya Nail Polish | SookiWow!
This is a very happy bright red! This is my favorite creamy red to wear and it is too easy to apply, but the only thing I didn`t like is that it chips at the tips of your nails pretty easy, so you will need some kind of top coat when wearing it, if you want it to last more then two days.
6/2/2011
Lindz
Location-ct
Zoya Nail Polish | SookiMy FAVORITE red!
I would best describe Sooki as Cherry, Summer red. All of the reds I used in the past were definitely fall and winter reds. This is definitely a fun summer color. I use it for manicures and pedicures. Its so much fun. Its as pictured, if not better. I would 100% recommend this color to anyone.
4/12/2011
raina
Location-NY
Zoya Nail Polish | Sookiclassic red
this was really easy to apply: opaque in one coat, and after applying a top coat, i was almost immediately asked where i got my manicure done. ;) a bright, bold red!
4/11/2011
Danielle
Zoya Nail Polish | SookiJust One Coat
I was so amazed at how opaque this polish is. One coat is all you need. It goes on so smoothly and the color is a just a gorgeous red, not too cool not to warm, its perfect!
4/8/2011
TNmumof2
Zoya Nail Polish | SookiSooki
Perfect clean red. If you like America, you`ll love this. Tomato vs cherry. America has a bit of an orange to it (not much, just a bit in comparison)and Sooki has nothing but RED. I like them both for summer, but Sooki could be more year round.
Back to top