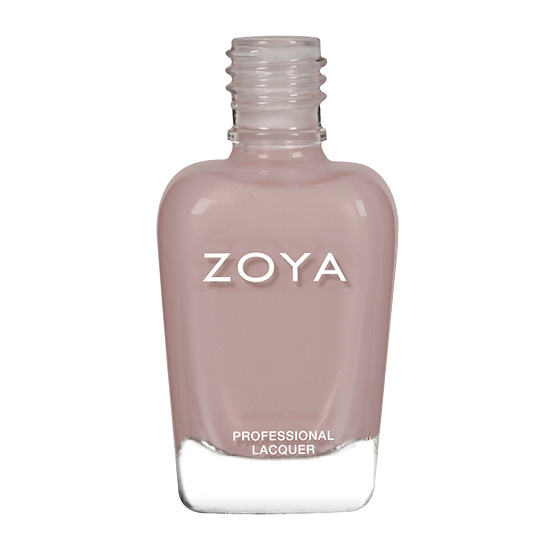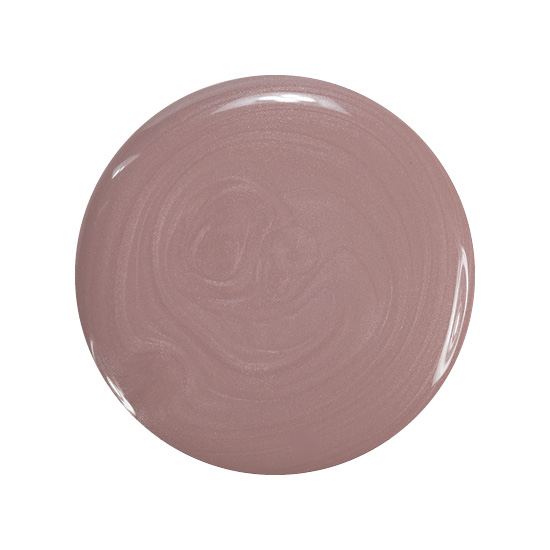 Description
Pandora by Zoya can be best described as a medium pink-beige nude with blue and mauve undertones and a hint of pearly silver shimmer. An opaque, full-coverage nude that works beautifully on skin with cool tones.
Nail Polish
Color Family:
Nude
Finish:
Metallic
Coverage:
2 - Coat Coverage
Tone:
Cool
Instructions
For Best Results
Step 1: Clean the nail plate with Remove Plus ( Remove ) nail polish remover and nail plate cleaner
Step 2: Choose and apply the right base coat: Zoya Anchor for regular healthy nails or Zoya GetEven for nails with ridges
Step 3: Apply 2 coats of your favorite Zoya Nail Polish Color
Step 4: Apply a coat of Zoya Armor Top Coat
Step 5: Drop one drop of Zoya Fast Drops to the base of your nail bed
Following these 5 steps guarantees up to 14 days of wear on natural nails.
Shade Spotlight
Shade Spotlight Join our community - Tag your photos #EverydayZoya for a chance to be featured here!
View the Gallery
Ratings & Reviews
18

Review

s

Please sign in to write a Review



Darjeeling
-USA
Consumer Review
-Beautiful Neutral
2016-01-16
Don`t let some of the reviews mislead you, Pandora is a truly lovely neutral. It`s a soft, romantic pink beige with a subtle shimmer. Applies nicely. Perfect when a subtle colour is in order.
100rose001
Consumer Review
Zoya Nail Polish | Pandoranot good on my cool/fair skin
2012-09-04
i`m really not quite sure why this is marketed for cool/fair skin. i`m pretty fair- i always wear the second-to-lightest foundation, if that helps- and i have blue eyes and light hair, and a blueish/cool tone to my skin. this color looks like it would be great on very dark skin, but on my skin it literally looks dead like modeling clay or putty. no shimmer at all. and the fact that its "opaque" means it is very thick, and hard to apply. this is my least favorite zoya purchase.
craiger5305
Location-Fall Church, VA
Consumer Review
Zoya Nail Polish | PandoraFair Skinned Girls Rejoice!
2012-07-24
What a great neutral for girls with fair/cool skin tone. It`s a bit thicker than a lot of other Zoya polishes, but a little bit of rejuvenator fixed that quickly. Definitely one of my favorite neutrals!
RBStorm
Location-Los Angeles, CA
Consumer Review
Zoya Nail Polish | PandoraPERFECT NUDE
2012-05-03
I love bright color on my fingers and toes but on occasion I take a clipper to my toe nails and mess them up. Those are the times I`m thankful for perfect nudes. Pandora is `IT` for me in that regard. My toes are done and look great and you can`t tell I almost took off my toenail. LOL I`ve not used on fingers but will never worry about needing another nude again!!!
CassiaMeta
Location-Hilton Head
Consumer Review
Zoya Nail Polish | Pandorafantastic color!
2012-02-20
Love, love, love this color. I had 5 women in one day ask me what color I had on. Zoya is long lasting and I love their colors!
Zoya Nail Polish | PandoraOkay
2012-02-03
This polish goes on smoothly but has absolutely no shimmer, unlike what the swatch above displays.
I was *really* expecting s shimmery nude color, but it`s still a good polish regardless.
Sasha
Location-East Coast
Consumer Review
Zoya Nail Polish | PandoraLOVE IT!
2012-01-30
I got this color as a sample and I love it. I love the pink/nude color and it goes great with my olive skin tone. Going to order a bottle of it now. New favorite color for spring.
joodsmommie
Consumer Review
Zoya Nail Polish | Pandorabubbles :(
2012-01-12
This color is GORGEOUS - and I mean gorgeous on my medium/olive skin tone. That being said I don`t recommend this for at home usage. I tried everything from one thick coat to multiple thin coats. Giving 30 MINUTES between applying color and top coat and it still bubbled. It also creased about 2 hours after I completed it.
Salon application highly recommended for UV dryer usage.
trollop
Location-silicon valley, ca
Consumer Review
Zoya Nail Polish | Pandoradirty bandaid color
2012-01-05
It looks like a dirty bandaid. Or the color of dirty rental apartment carpet. Not a lovely color. Worse, it chipped within 24 hours.
katee0330
Consumer Review
Zoya Nail Polish | PandoraGreat color!
2012-01-05
Loveee the color. Works on any skin tone. A perfect, basic pink with just a hint of shimmer. Chips easily though, so only gets 4 out of 5.
summers
Location-louisville, ky
Consumer Review
Zoya Nail Polish | Pandoragreat nude color for cool skin tones
2011-12-03
pandora is a really great nude if you have cool undertones to your skin. i am quite fair with green eyes and brown hair, and when applied pandora looks like a light creamy, slightly shimmery version of a neutral nail. it covers well in one coat, giving you the done, but not over-done look. loves it!
Serpentia
Consumer Review
Zoya Nail Polish | PandoraWell...
2011-11-25
First off, Pandora is a lovely color, and I liked the pearly white sheen it has. Looks great with my skin-tone. But... this does not flow onto the nail well at all; it tends to be very thick.
I wear a lot of neutrals and had high hopes for this one, but its just so hard to work with. Pandora is the queen of thinking you have the right amount on your brush, then mid-stroke a huge clot comes down out of nowhere, ruining your momentum. Pass.
Zoya Nail Polish | PandoraPandora
2011-11-16
So glad I got this color! Lovely pinky mauve shimmer that covers fully in 2 coats. A nice neutral change.
linda
Location-pgh
Consumer Review
Zoya Nail Polish | Pandora don`t like
2011-10-28
muddy pink with no shimmer. very fair and it does not work.
Sarah
Location-OH
Salon Review
Zoya Nail Polish | PandoraAWESOME
2011-10-06
BEST COLOR EVER!
ChynnaBlue
Location-Austin, TX
Consumer Review
Zoya Nail Polish | PandoraLovely color, thick formula
2011-07-21
I was surprised by how much I enjoyed wearing this color. I am often bored by neutrals, but the shimmer in this made it more interesting than a creme and I really enjoyed it. I also got several compliments, which is always nice. The formula on this color was thicker than my other Zoya colors and I found that it made the application a little difficult. I added some thinner and it made a difference and made application much smoother.
NailObssessed
Location-Viera, FL
Consumer Review
Zoya Nail Polish | PandoraLove It
2011-06-21
Gorgeous nude pink shade...goes very well with yellowish skin complexion...Great girly color for summer :)
Stacy
Location-Kalamazoo, MI
Consumer Review
Zoya Nail Polish | Pandora...Mauvey nude
2011-06-06
I LOVE that this gives really good coverage in 1 coat. In natural light this almost matches my fair/cool skin tone. Under artificial lighting however it is very mauve-y. I wish it was a little more pink, but it`s still nice. Excellent coverage!
Add a Review
Review Guidelines
We want to publish your review.

Please avoid inappropriate language, personal contact information, other brands, and external links.