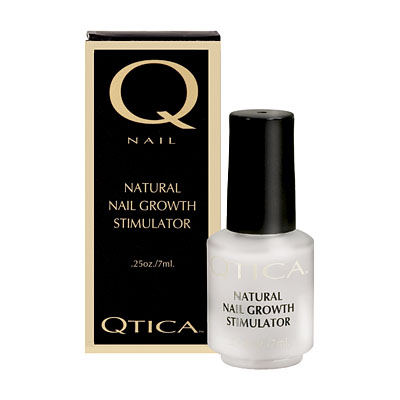 Size:
Qtica Nail Growth Stimulator 0.25oz
What is Qtica Natural Nail Growth Stimulator
Long, strong healthy looking natural nails guaranteed with this all-in-one intense, simple to use natural nail strengthener, nail hardener and conditioner. Guaranteed results!
What Qtica Natural Nail Growth Stimulator Does
The Secret to strong, healthy looking natural nails. Make you natural nails, stronger and longer while preventing annoying chipping and peeling with QTICA Natural Nail Growth Stimulator. Sulfur amino acids and hydrolyzed proteins strengthen the nail by bonding and locking keratin together and creating an extra layer of nail to prevent peeling and protect new nail growth. Maintain moisture and flexibility of the natural nail with vitamins A, C and E to keep it flexible and prevent cracking. See up to ? in of nail growth in as little as 14 days.
How to Use Qtica Natural Nail Growth Stimulator
Professional use: Apply as a nail polish base coat (perfect as a premium nail strengthening manicure item); follow with two coats of ZOYA nail polish, QTICA Extending Top Coat and QTICA Half Time Polish Drying Accelerator. Home use: Apply one coat on nails or over polish every 2-3 days. To avoid buildup, remove weekly.