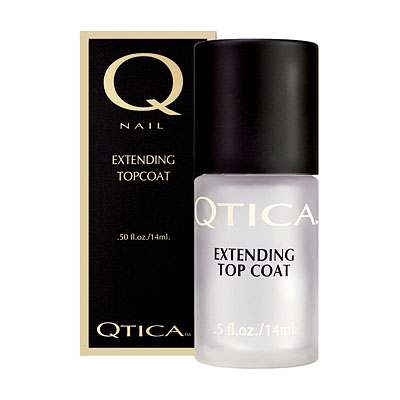 Size:
Extending Top Coat 0.5oz
What is Qtica Extending Top Coat
A highly flexible, and durable nail polish topcoat that dries nail polish ultra fast, gives 5-7 day protection against chipping and leaves a brilliant shine.
What Qtica Extending Top Coat Does
Five to seven days of chip-free nail polish isn't a fantasy. It's a reality with QTICA Extending Top Coat. Amino acids create flexibility, allowing polish to bend with the nail and preventing chipping and cracking. Advanced ingredients ensure high shine and long wear, even on natural nails. The result is a dazzling finish that holds polish while protecting your manicure from everyday wear and tear. The most advanced nail polish topcoat ever created.
How to Use Qtica Extending Top Coat
Professional Use: Apply one coat after base coat and two coats of ZOYA nail polish. Finish with QTICA Half Time Polish Drying Accelerator drops for lightning fast drying.